Knas World HQ
I went to Karl's shop for a visit to see what he's been working on. If you're wondering how I got there from Charles Village, I went St Paul to 40 Like I'm going to H-mart but I turned on Pulaski. On the way back I took 40 -> Paca -> Howard.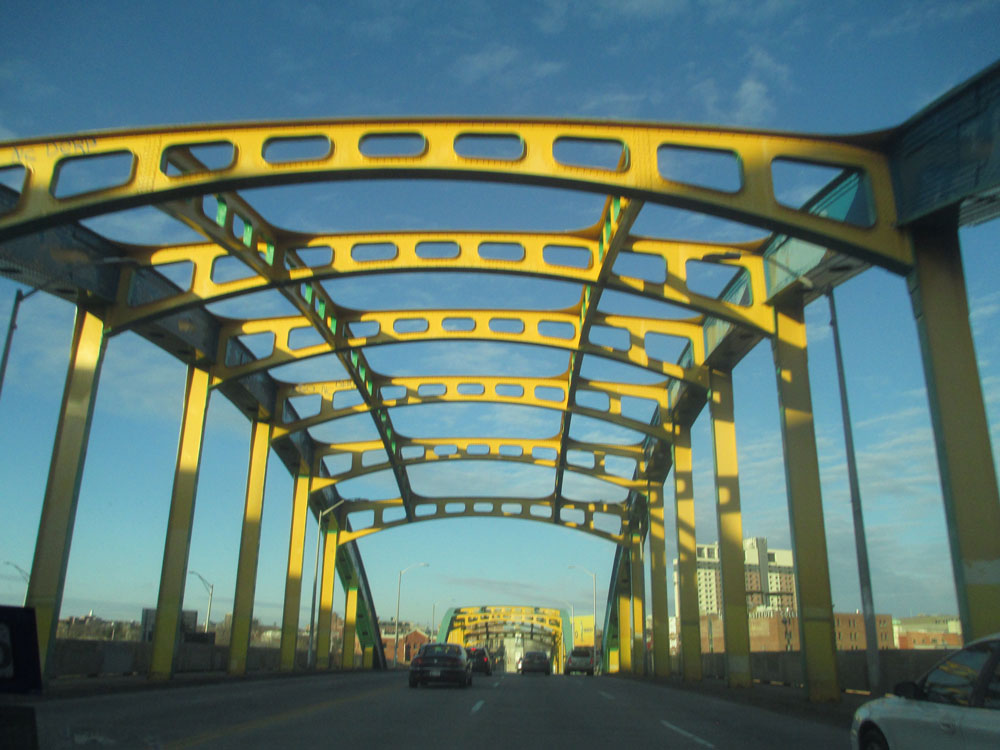 Karl showed me around his warehouse workspace and we talked about different projects and aspects of precision and efficiency. Mostly machine talk, although he showed me a prototype of a many-stringed electro-acoustic instrument he's been working on. In the pic below there is a molded plastic part made from recycled detergent bottles that factors into the electro-acoustic piece. In the top right there is a prototype board framed, and top left is a view looking west from the fire escape.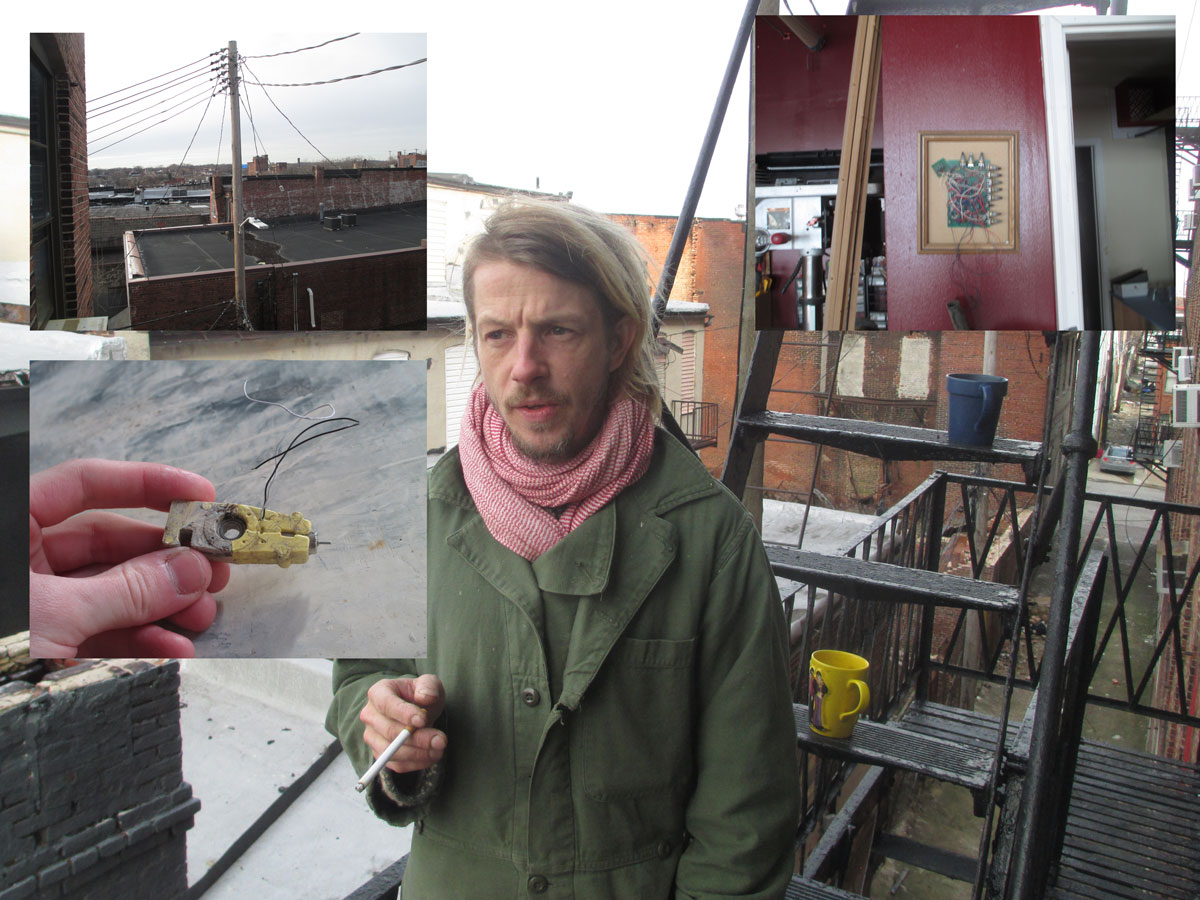 The cnc router that he's built is very impressive, a large work area and built of extrusions, steel bars, motors, and a base of unistrut!! This machine does the work of cutting aluminum enclosures for his signature product "The Moisturizer" as well a bunch of other things... Furniture for his workspace, aluminum and steel parts for various machine endeavors. The green is cool.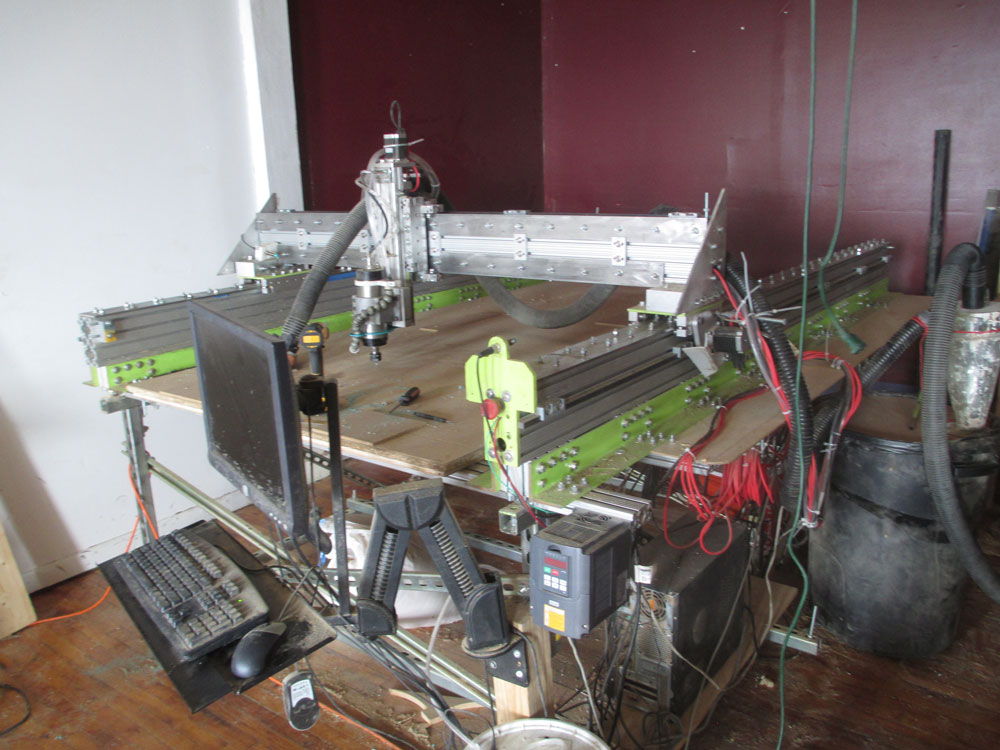 Another gantry type, the pick and place machine. This thing does the work of putting the small SMD parts on circuit boards to then be baked in the oven for soldering. Cameras look with computer vision to account for misalignments in the picking and the placing actions. Cool!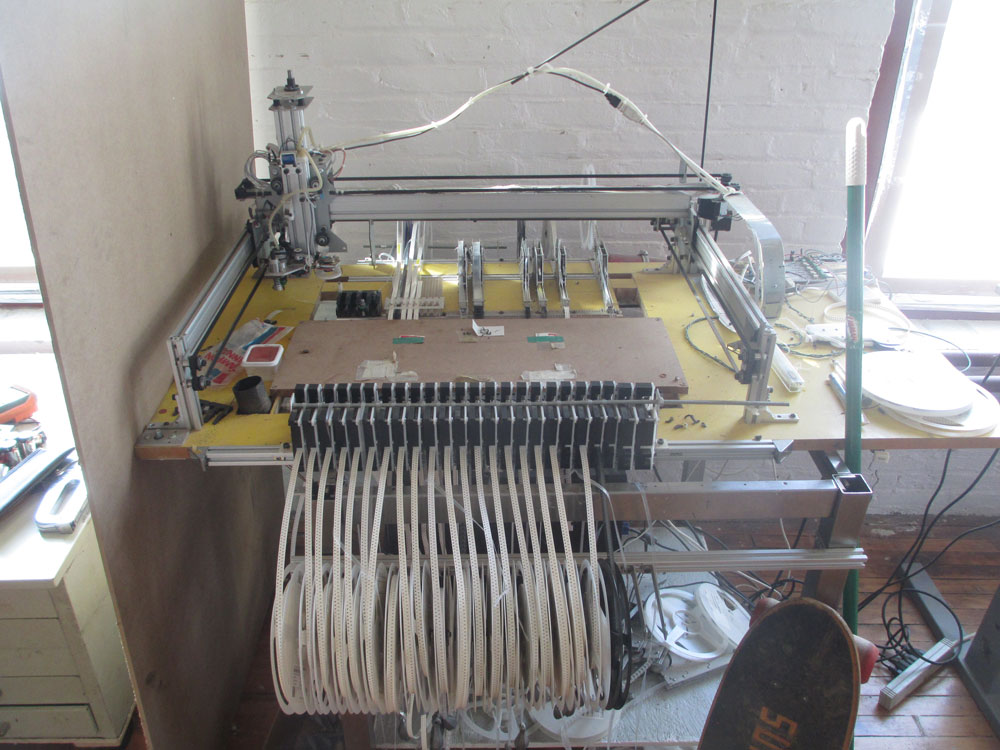 The Moisturizers await some knobs. Karl has been making this device for nearly a decade, classic!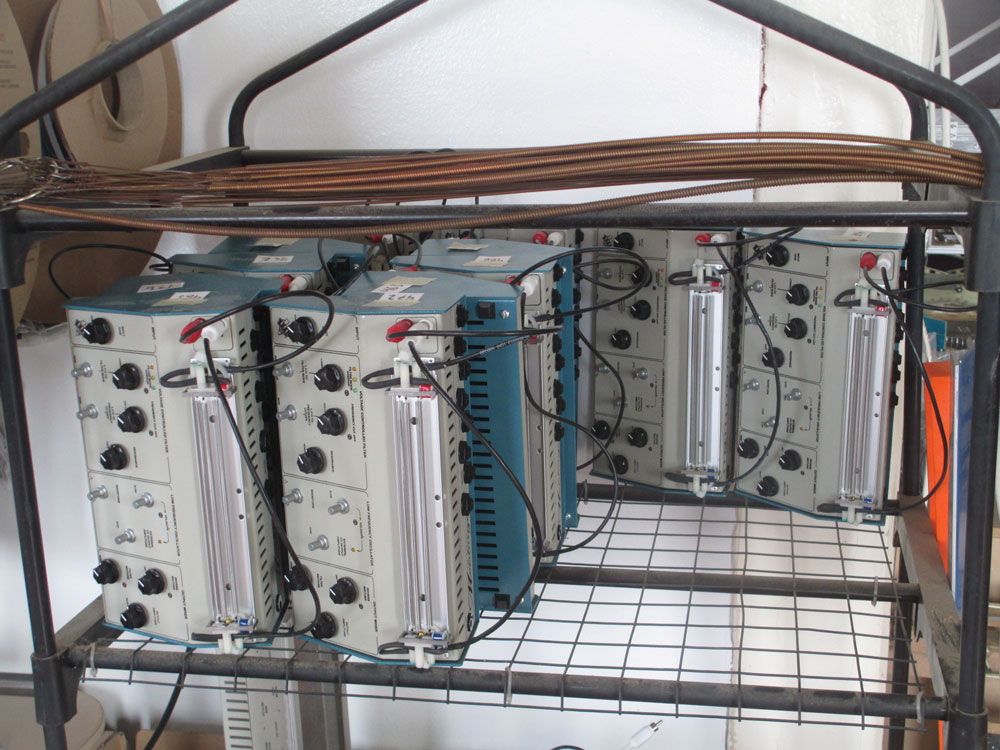 Plastic recycling: We talked a good bit about remolding plastic parts. This is his plastic shredder machine (in the upper left hand corner) and his injection machine... All the steel parts for the shredder were cut on the router. Very impressive! I have some interest in these processes.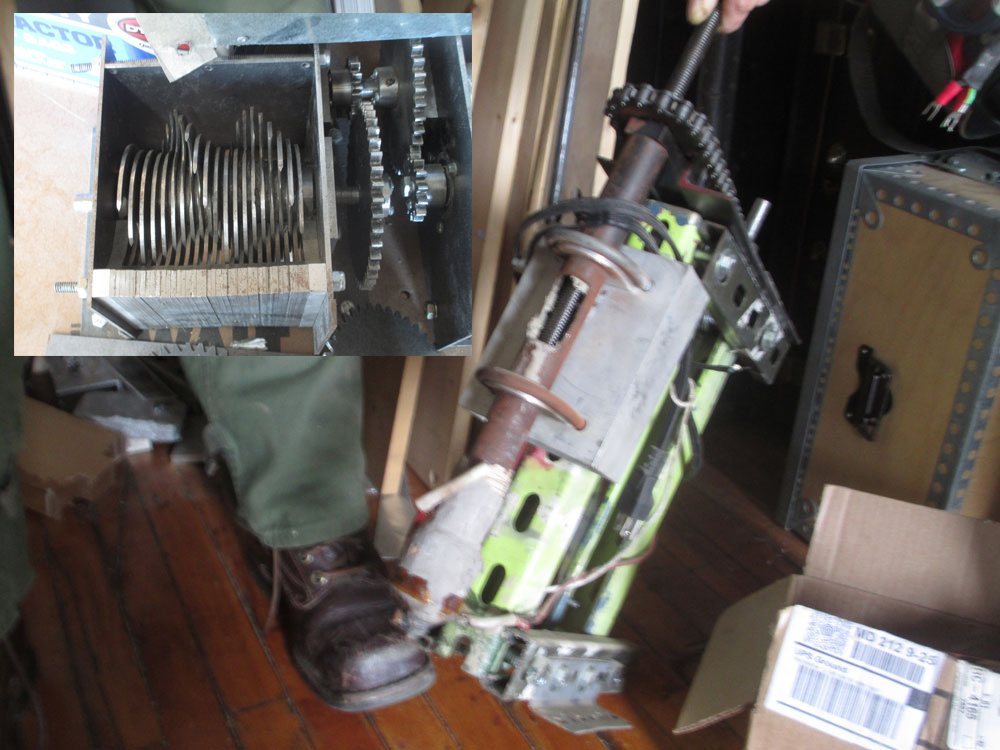 Thanks for having me Karl. Always great to check in with other synthesizer builders and see what's going on!
-Will