The SpectraBloom is an invention of light artist Daniel Conrad. This is a page about some SpectraBlooms made with Dan as art objects. I met Dan at Baltimore's premiere experimental music hub The Red Room. Dan plays flute with electronics, he was playing a handmade ringmod that piqued my curiosity. We got together to look at and dissect the ringmod. We ended up talking more about his invention instead, the SpectraBloom. I really like the idea of the SpectraBloom! Subsequently the discussion turned to producing a run of these lamps. Over the course of two years, with Dan's support, I settled on a design that would be fairly easy to produce using machine assembled PCBs, a custom extrusion of aluminum, and some CNC cuts of 100% recycled plastic.
2023 limited run of SpectraBlooms with sandblasted and anodized aluminum base. 1/4"-20 threaded hole in the base for tripod mounting.
The SpectraBloom uses three ultra-bright colored LEDs to project light on any wall surface. When an object is placed between the lights and wall, shadows appear as an array of colors. A bouquet of flowers or a cluster of twigs can be used to make shadows that become a brilliant presence in the room. Household objects or artistic sculptures can be shadow-makers. The Spectrabloom can produce a great variety of effects and subtle color mixtures. Close to a wall it makes richly-hued images; when tilted up and pulled back, a lighter but larger image is splashed across the wall.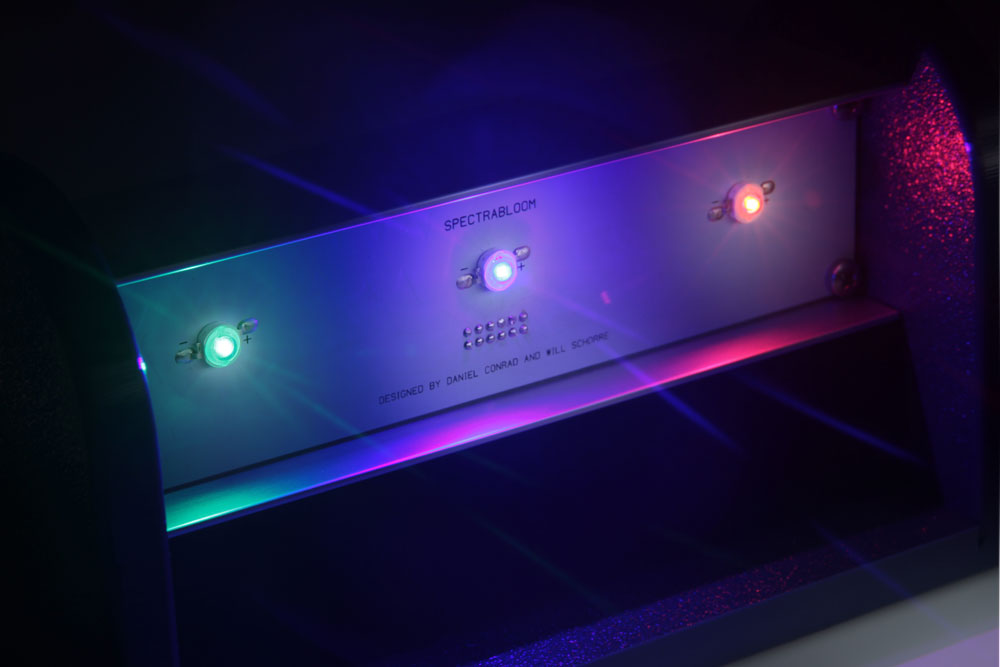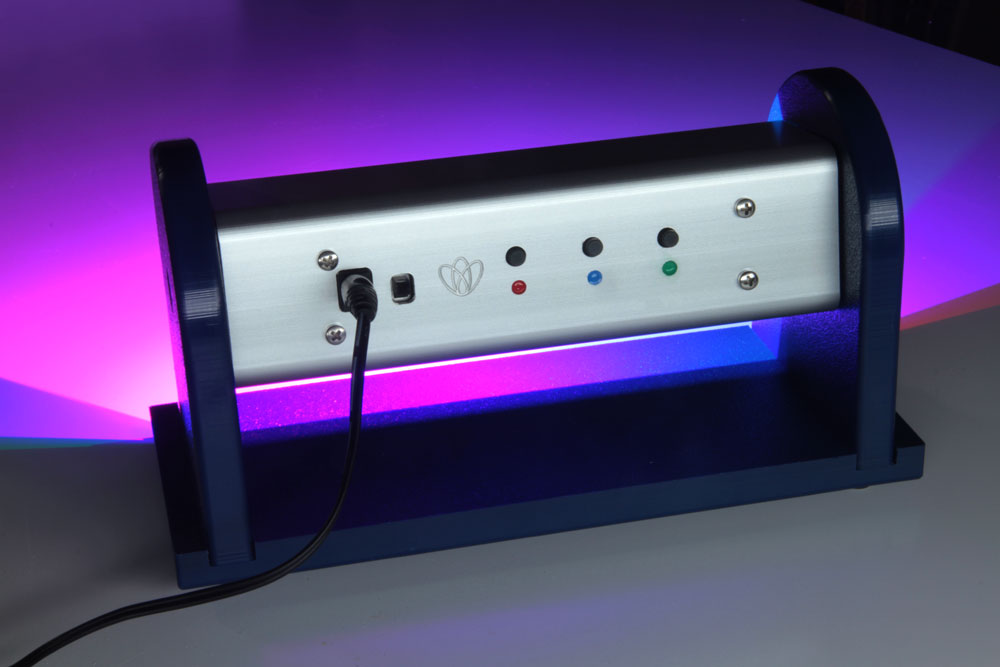 Buttons on the back of the unit allow the user to adjust the brightness of the LEDs. In "Conrad mode", LEDs slowly fade on and off to make a color- change effect.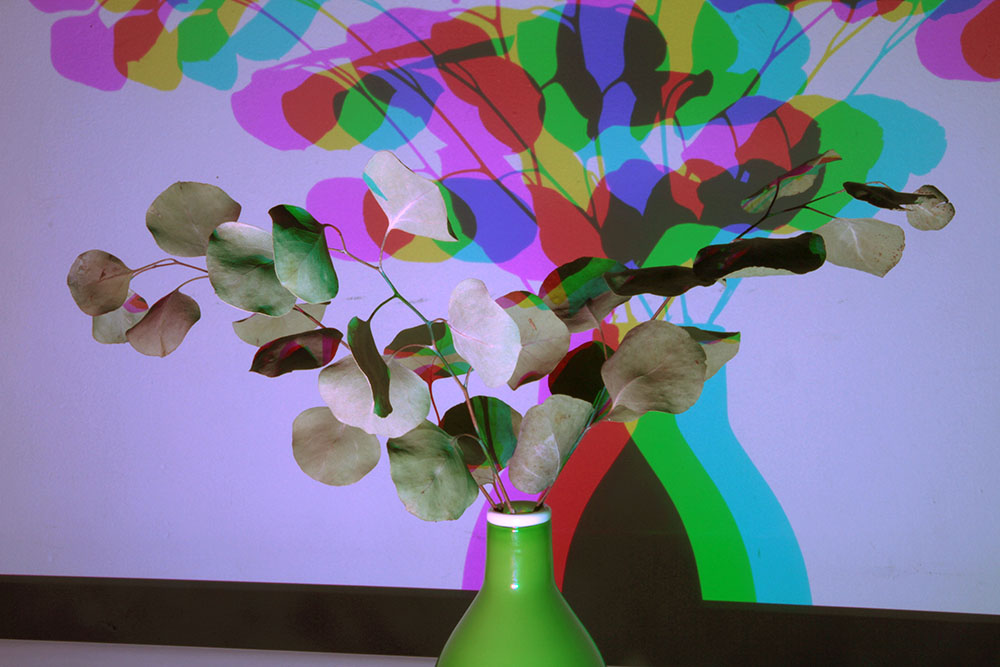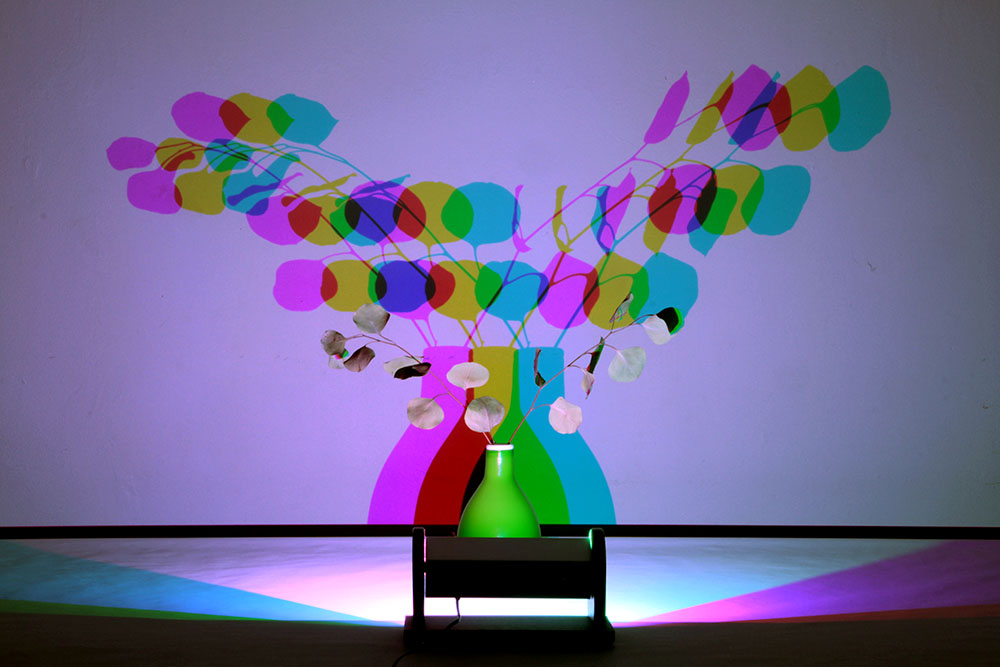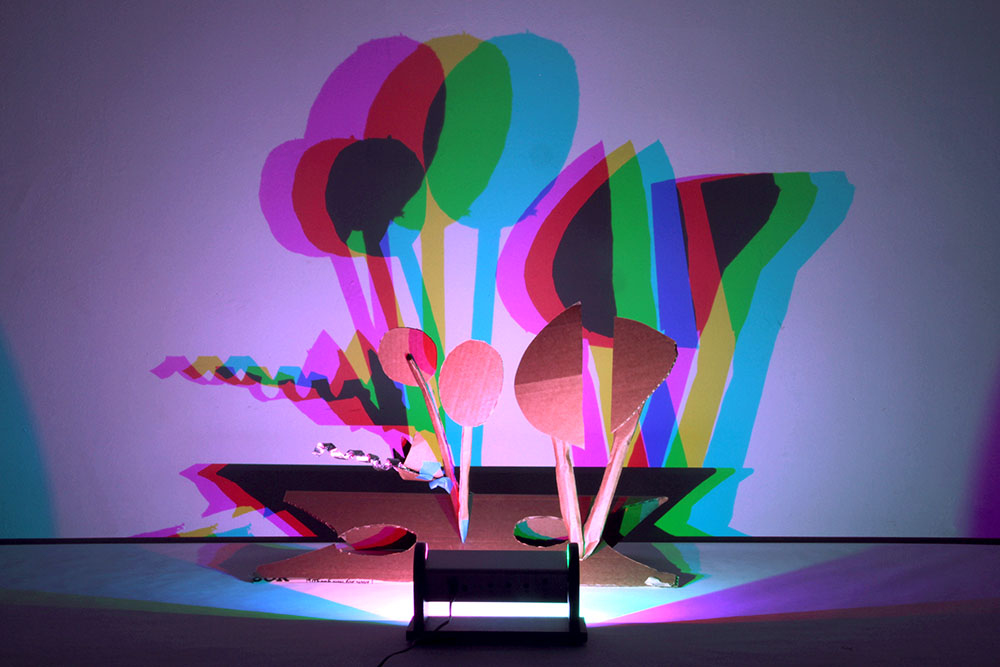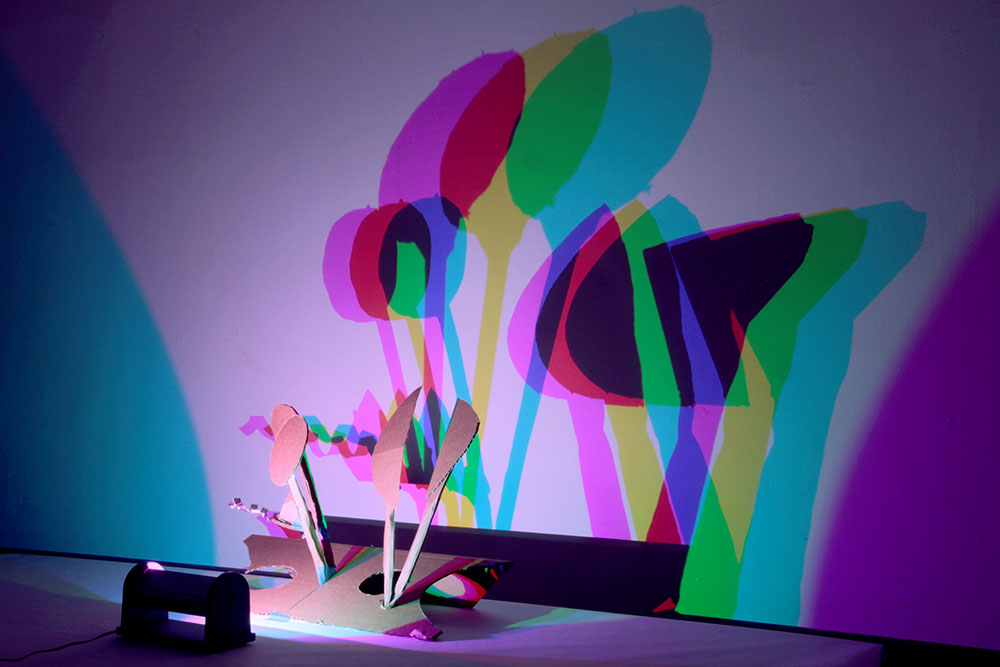 Dan's original SpectraBloom prototype made in 2013.
Dan's new 2021 Site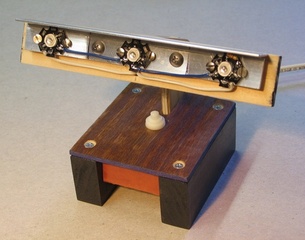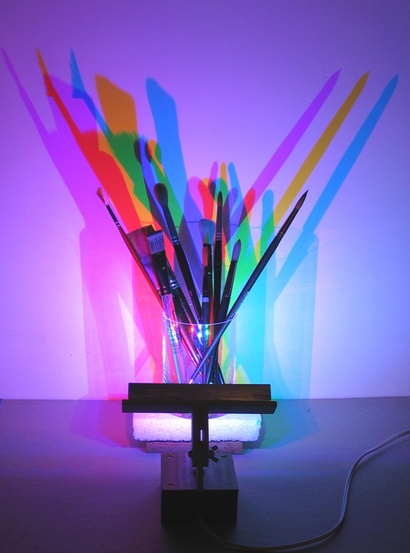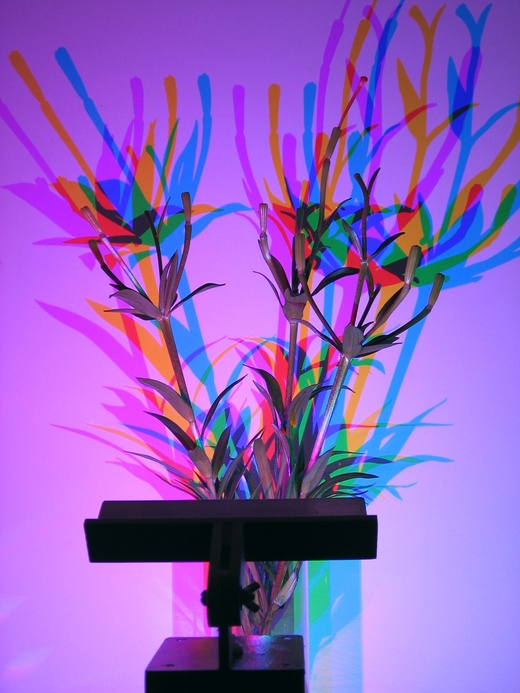 Specifications
Powered by a 12V 1A DC power brick
3W LEDs (Bright!)
Color control options:

Brightness control for each LED using buttons.
Slowly fading animation of the LEDs - "Conrad mode".

Good heat dissipation for the LEDs, giving them a longer life
Overall dimensions: Width 8.75" x Depth 3.75" x Height 4.75"
Notes
When powering on the SpectraBloom, be sure that it is pointed at the wall, the LEDs are VERY BRIGHT! and can be harmful if stared at directly.
Do not leave the SpectraBloom on for long periods unattended.
For indoor use only.
Use only the supplied power adapter, or one with equivalent specifications. (12V 1A center positive 2.1mm x 5.5mm)